Update from the MenloHacks Team:
4/20/20
Dear Participants,
MenloHacks is going online this year! We still wanted to give students an opportunity to enjoy time with their friends and to use their technical skills to help. We are excited to announce that the MenloHacks team has teamed up with PilotCity to make a virtual hackathon possible.
Starting from May 22-24, 2020 on Discord, Airtime 2020 is a virtual hackathon being hosted by PilotCity and MenloHacks with the intent to give all participants an opportunity to qualify for an internship program for the summer of 2020 upon completion of a specific project. PilotCity x MenloHacks has a wide range of challenges to solve, from voice user experiences to sustainability to marketing. You can view all active challenges here.
If you are interested in participating, click here!
Don't want to wait a month? Your students can get started on their projects right away at this link.  Upon completion of a project, all applicants who fill out a form on the PilotCity website will have an opportunity to interview for an internship. To learn more about the process, please see this video and the flowchart below.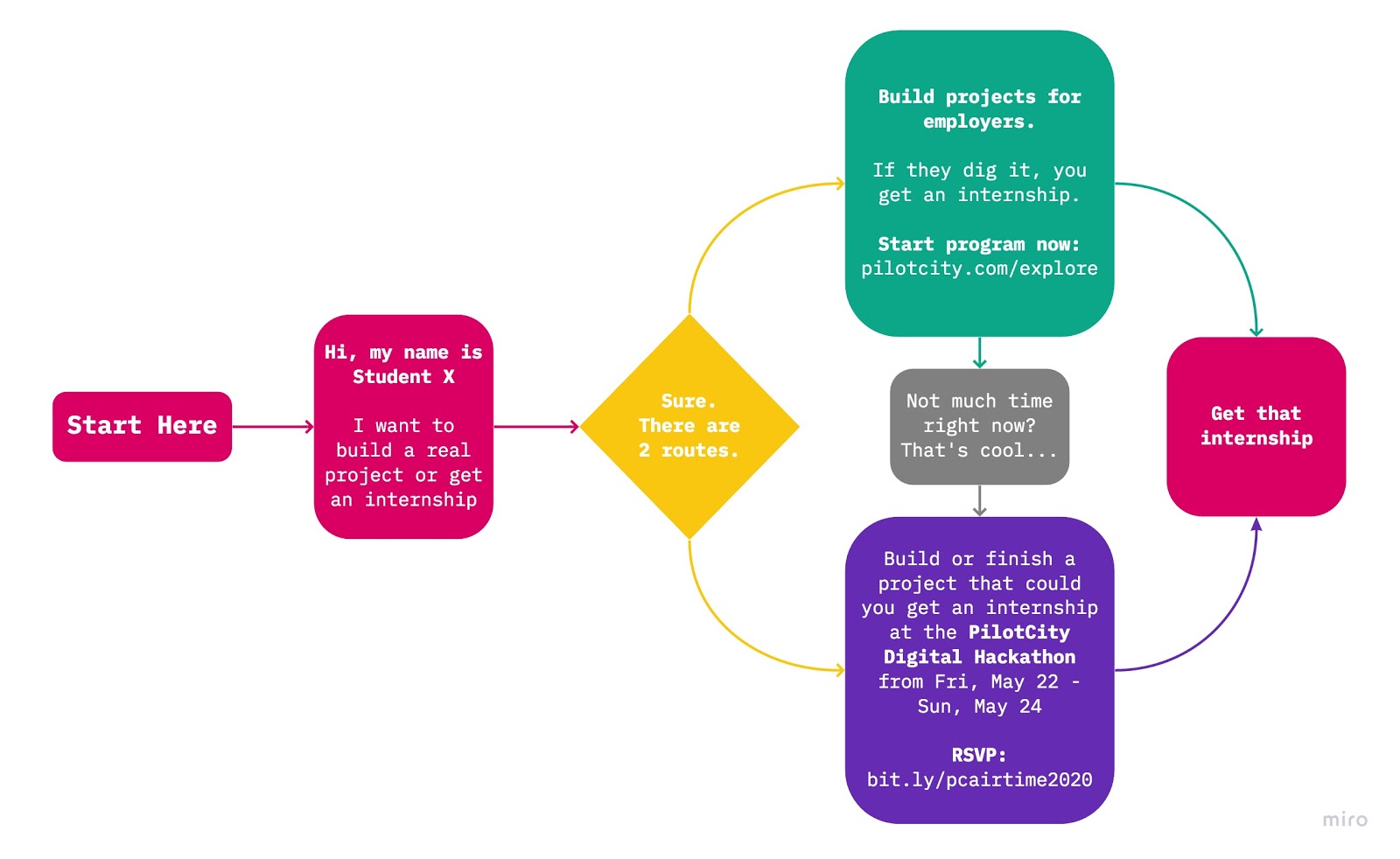 The MenloHacks team thank you so much for your continuous support. While we will continue to monitor the situation, we hope our favorite, in-person hackathon can come back in the spring of 2021 stronger. Hope to see you soon at MenloHacks V!
Sincerely,
The MenloHacks Team